How To Find The Backpacking
Equipment That's Right For You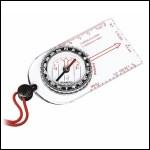 The backpacking equipment you purchase and bring on your trip is important to pick carefully, as it can make the difference in your comfort and safety. Looking around an outdoors store can be overwhelming as there are endless options to backpacking supplies. A person can easily spend thousands of dollars on gear, but it isn't necessary. So, where does one start?
Focus on the essentials. Before anything else, you want to have the non-optional things. Things like a backpack, shelter, sleeping gear, stove/fuel, fire starter, clothing, food, GPS/compass, first aid, etc. It's easy to get lost in the myriad of optional items you can bring on your journey.
Things like a camp chair or radio might be fun, but these items come second. Once you have the essentials picked out, then you can move on to the extras. If you're interested in a checklist to help you decide what backpacking gear is important to you, visit our page for a printable backpacking checklist and information on using it.

Buy quality! If you're wanting to seriously pursue backpacking as a hobby, you want to know your gear will work well for you. And buying quality doesn't have to break the bank. In all reality, poor quality backpacking equipment ends up costing you more money, which is used to replace bad gear. Furthermore, bad equipment will also cost you in frustration, discomfort, inconvenience and potentially your safety. If you're interested in how to save a little on gear, visit our page about used backpacking gear.

Strive for simple and light. While you don't have to pack like an ultralight backpacker, a lighter load makes a big difference in being able to enjoy the trek and cover more distance at a greater speed. Remember, it may be fun to have some extra things, but you will have to shoulder the entire load. By the way, if you are interested in ultralight backpacking, we have a page dedicated to the information you want and need to get involved.

What you buy depends on what you're doing. If you are only planning to go on day hikes, obviously you will not need a sleeping bag or a large supply of food. Or if you are planning a five-day alpine hike, you will definitely need to address the necessity of things like shelter and warm clothing.
Below are some articles that go into greater detail about specific backpacking equipment:

Backpacks - Internal frame or external frame? Find out everything you need to know to pick out the perfect backpack.

Backpacking Lantern - Candle, fuel or battery powered? Get the best information for your lighting solution.

Backpacking Pillow - Luxury or Necessity?

Backpacking Rain Gear - Helpful information about what to look for in your backpacking rain gear.

Backpacking Saw - Useful information on choosing the best backpacking saw for you.

Backpacking Sleeping Bag - Helpful information on picking out this important piece of gear.

Backpacking Stoves - Helpful tips on backpacking stoves.

Backpacking Tarps - Do you even need to bring a tent? Perhaps a tarp is a better fit for you.

Backpacking Tents - Tents come in all shapes and sizes. Here you will find tips on selecting the best tent for your trip.

Backpacking Toothbrush - Information on the options available for a backpacking toothbrush.

Spot Satellite Messenger - A quick overview about the Spot Satellite Messenger and the benefits it offers to backpackers.

Used Backpacking Gear

- Helpful tips on what to look for when buying used backpacking gear and how to avoid buying junk.


Return from Backpacking Equipment to Backpacking Tips Home Page